Job Interview Gone Bad? How To Handle The Hostile, Mean-Spirited, Difficult Job Interviewer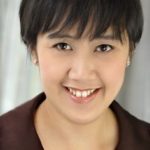 Author :
Caroline Ceniza-Levine
Sun,2017 06 25 8:25
---
A job interview is a person-to-person communication, and some people are difficult, so you will likely encounter a difficult job interviewer at some point. The difficult job interviewer pushes back on what you say, picks apart your claims, focuses on your weaknesses and mistakes, or tries to get you to talk trash about your past bosses and companies. The difficult job interviewer frames questions negatively and wants you to get negative as well. Don't fall for these traps!
Here are three approaches to diffuse the difficult job interviewer: